4-Tris -- A Falling Tetrominoes Game for Intellivision.
4-Tris is a fully-fledged game for the Intellivision video game system. You can play this came using one of the available Intellivision Emulators, or by using Chad Schell's Intellicart.
The game itself (and naturally, its source code) is available under the GNU General Public License (GPL). You're welcome to download the game, and share it with others. You can also takes its source code and modify it to suit your needs. If you use some of 4-Tris' code in your own program, and distribute the result, you must do so according to the GPL.
Important: 4-Tris is not in the Public Domain. I retain the copyright on 4-Tris, and provide copies of 4-Tris to you under the GNU General Public License. Please, if you redistribute 4-Tris, do so including this notice, so that others know of their rights under the GNU General Public License. Thanks!
Screen Shots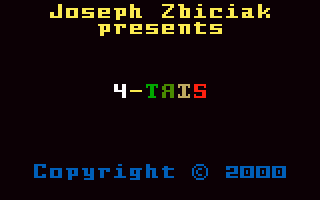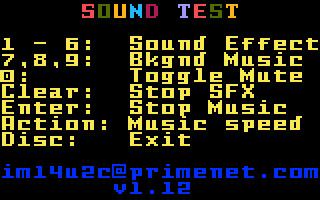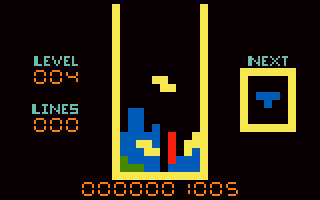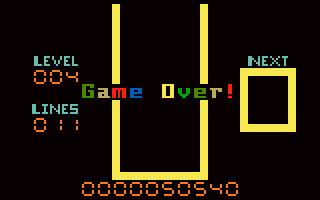 Binary Files
Source Code and License
Other Links
jzIntv, the Intellivision Emulator that I'm (slowly) writing. Also has links to much more capable emulators, such as IntvDOS / IntvWIN, and Bliss
Intellivision Lives! Home of the Intellivision Lives! CD-ROM, and the Blue Sky Rangers -- the Mattel programmers that brought us many (but not all!) of the original games for the Intellivision.
Intellivision WebRing!
---
Last update: Mar 10, 2001.