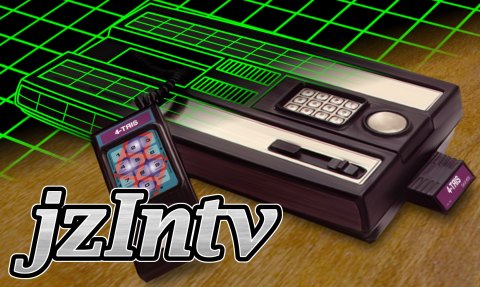 jzIntv!
I currently recommend downloading the latest Stable Dev Release, as it fixes many bugs from jzIntv 1.0 Beta 4.
Click on one or more of the download links at the right to download the appropriate binaries for your system and/or the source code. The source code also contains the complete source for SDK-1600. The two have been merged into one complete package.
If you just want the emulator, download the ZIP file labeled for the type of machine you have. For example, Windows users should download "jzintv-20170530b-win32.zip". This contains the jzIntv emulator and the SDK-1600 tools.
If you would like to try your hand programming Intellivision, also download "jzintv-1.0-beta4-sdk1600.zip". This archive contains all the SDK-1600 example code and documentation.
Enjoy!