Intellivision Links!
---


[Back]
im14u2c AT primenet DOT com
---
The Fine Print: 'Intellivision' and 'Intellivision Lives!' are Trademarks of Intellivision Productions. Neither this site nor its author is connected in any way with Intellivision Productions. :-)
---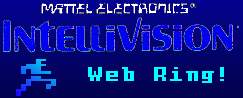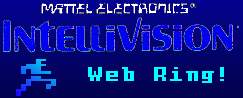 The Intellivision WebRing is owned and managed by Chuck Whitby.

Want to join the Intellivision WebRing Family? Click to learn more!






[Previous Site] [Next Site] [Random] [List Next 5 Sites] [Home] [List All Sites]
---
Last update: Sep 15, 1999.