Screenshot from jzIntvMac
Tim Lindner has been porting jzIntv to the Macintosh. Download jzintv_mac's first release here!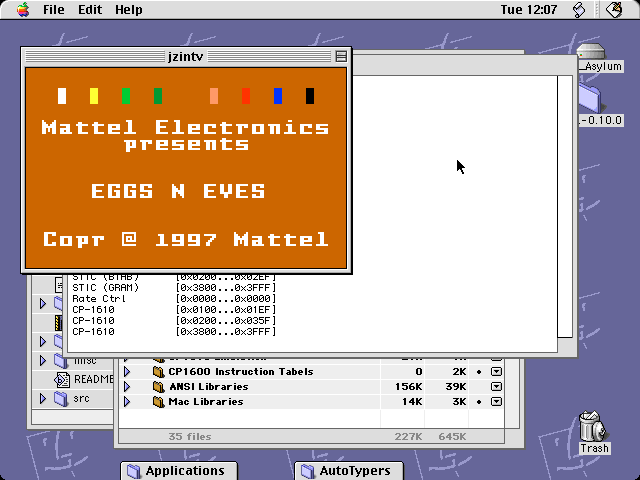 ---


[Back]
im14u2c AT primenet DOT com
---
The Fine Print: 'Intellivision' and 'Intellivision Lives!' are Trademarks of Intellivision Productions. Neither this site nor its author is connected in any way with Intellivision Productions. :-)
---
Last update: Sep 15, 1999.